There is no better place to experience the character of the Ruhr area than Bochum. Its charm originates from its omnipresent industrial past, ubiquitous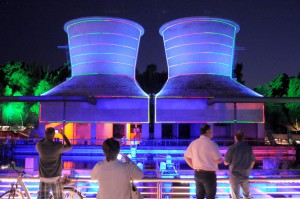 cultural diversity and its high reputation in the area of theatre and arts, Bochum is situated in one of the densest cultural landscapes of the world and has become famous for international events such as the Ruhrtriennale at Jahrhunderthalle Bochum. The city itself is home to more than 40 different theatrical companies. Highlights such as the Bochumer Symphoniker (orchestra of the city), the Schauspielhaus Bochum (the city's most prominent theatre) or Starlight Express (musical) are each worthwhile a visit. Other popular places include the Prinz-Regent-Off-Theatre or the colorful ROTTSTRS-Theater.
Culture in Bochum has many faces: Its museums bridge past and future, as exemplified by the world-renowned German Mining Museum (Deutsches Bergbaumuseum), which impressively documents Bochum's industrial past. In addition, the Zeiss Planetarium takes you much further than the sky over Bochum and the train museum (Eisenbahnmuseum) with over 180 heavyweight exhibits makes for an ideal starting point to explore the Route of industrial culture (Route der Industriekultur). At the same time, unique collections such as Situation Kunst, a collection of art of the Ruhr University, or the art museum Bochum (Kunstmuseum Bochum) contribute to its distinct cultural profile.
Apart from the cultural assets of Bochum, a walk through the Westpark or along Lake Kemnade is as recommendable as a stride through the downtown precinct during the day or a visit to the party quarter Bermudadreieck (Bermuda Triangle) at night. Here, you can also taste the best Currywurst in Germany together with a local beer from the Fiege Brewery.